Information for Patients from Out of Town
Finding Your Way to the North Tampa / Lutz office: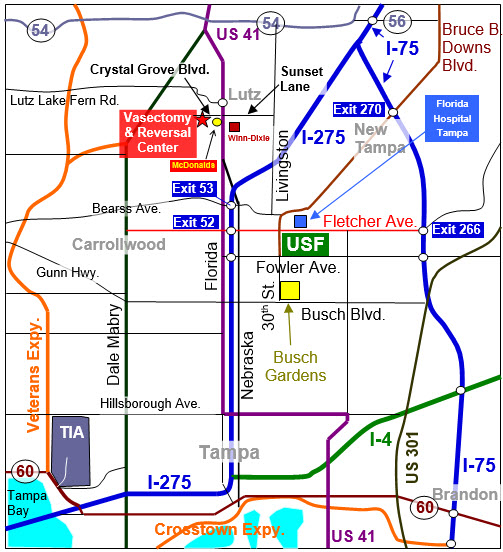 The new Main Office is at 288 Crystal Grove Boulevard. See the maps above and below.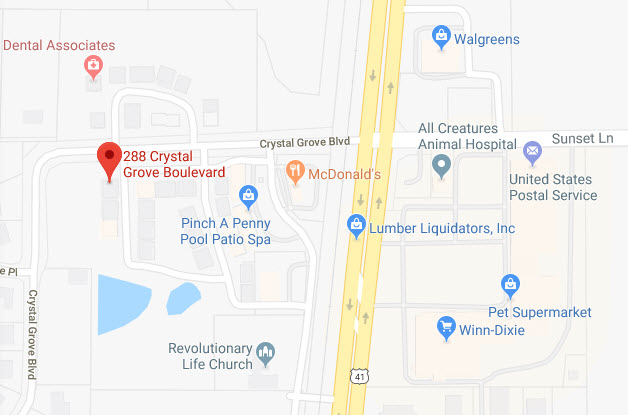 If coming from the south on US-41, turn left onto Crystal Grove Boulevard, just past McDonalds.
Take the third left, and the office will be right in front of you.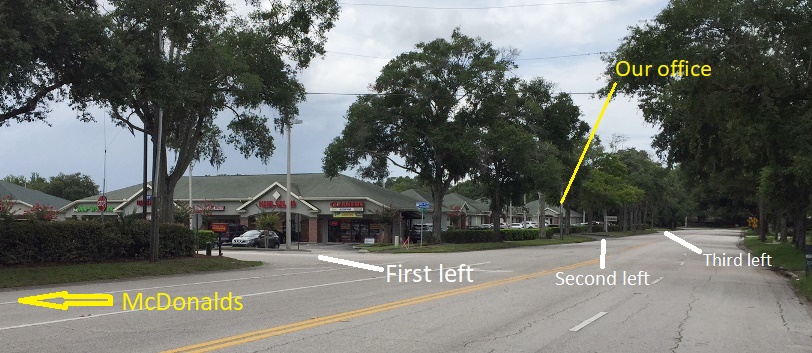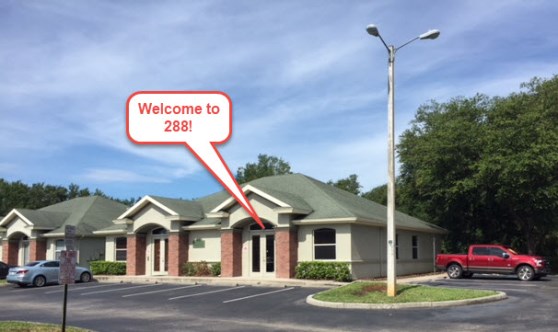 If you are arriving from out of town via Tampa International Airport and coming directly to the office, take I-275 north to Exit 53 (Bearss Avenue), turn right at the end of the ramp, drive about 100 yards to Nebraska Avenue, and turn left on Nebraska. Exactly 4.0 miles north of that intersection is the turn onto Crystal Grove Boulevard (first map on this page, above).
Where to Stay
If you are arriving at TIA on the day before your visit (as either a TRAINEE or as a reversal patient), you may consider staying at the Residence Inn by Marriott in Lutz. It is the nicest hotel close to our office. It is about 20 miles north of the airport via the Suncoast Parkway. The official website is HERE. Right next door is a Hilton Garden Inn whose website is HERE.


If you are a TRAINEE arriving from overseas 2 days before your visit to provide time to recover from the long journey, you may wish to reserve a hotel close to the airport. You can take the hotel's free shuttle from the airport on the evening of your arrival, then relax at International Mall or enjoy Tampa's downtown attractions the next day.

One favorite is the Hyatt Place,, which has a free shuttle to nearby malls. You can take an Uber or taxi to our office on the first day of your training.
If you are coming from the NORTH via I-75, you might want to consider the Hyatt Place at I-75 and State Road 56 in nearby Wesley Chapel. Nearby alternatives are the Hampton Inn or the Holiday Inn Express on the other side of I-75, but then you have to deal with heavy traffic at the interchange of SR-56 and I-75.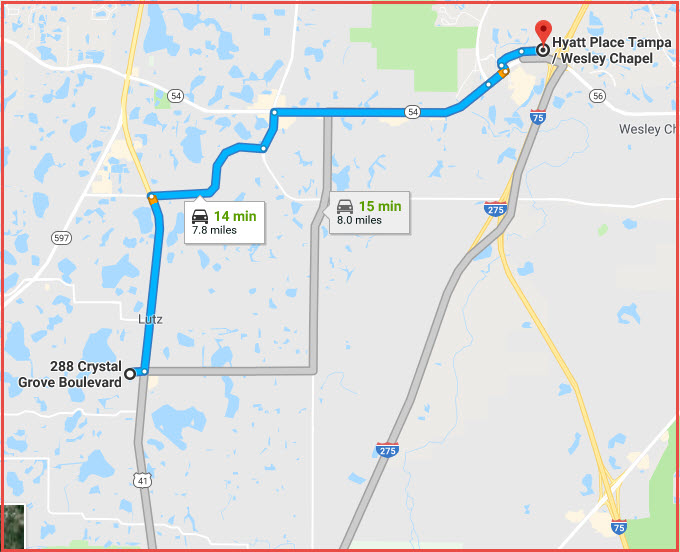 If you choose the Hyatt Place and are driving there from our office via SR-54/56 ...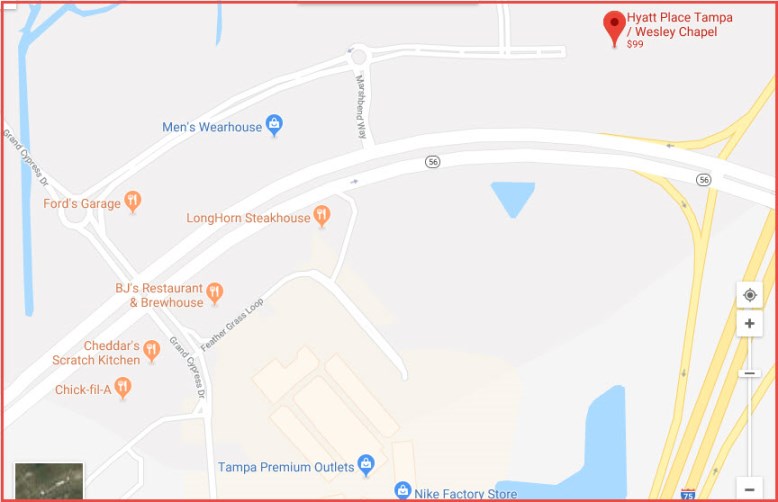 ... be sure to turn left at Grand Cypress Drive or you will have to go all the way across I-75, turn around, and come back again.
If you are coming from the SOUTH via I-75, or from the EAST via I-4 and I-75, you might want to consider the Hyatt Place near Busch Gardens and USF. This was a favorite when our office was near the University. Other commonly used hotels near Fowler Avenue and Busch Gardens were the Laquinta, the Holiday Inn and Suites, Embassy Suites, and the Wingate Inn.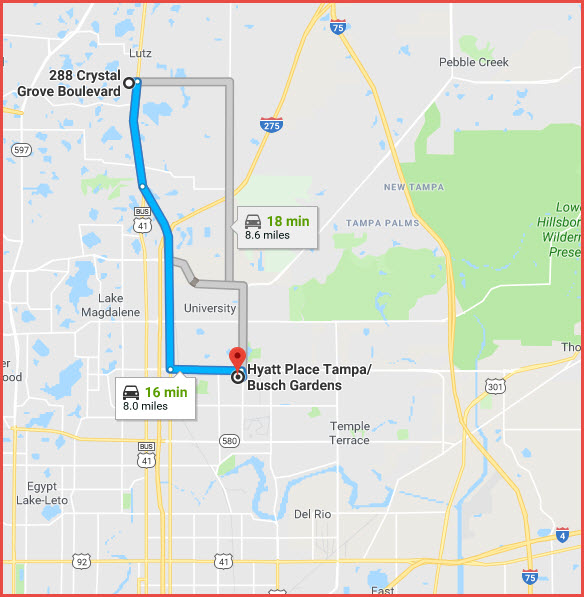 As an alternative to a chain hotel, one might consider more private accommodations through a booking service like AirBNB. Just go to www.AirBNB.com and search on Lutz, FL 33548.
For 33 years (1985-2018), Dr. Stein practiced general urology ('85-'02) then exclusively vasectomy and reversal surgery ('03-'18) in Fletcher Medical Center (3000 East Fletcher Avenue) at the corner of Fletcher Avenue and Bruce B. Downs Boulevard (30th Street). Florida Hospital Tampa purchased the building and property to contruct a hospital expansion. So Dr. Stein and his associate Dr. Curington moved their practice to Lutz, closer to Dr. Stein's home.