Vasectomy in Citrus County, Florida
The Citrus County Health Department may have
Title X
funding available for vasectomy! If so, they cover vasectomy 100% for eligible men. If not, Citrus County residents who don't mind the drive may choose to inquire about availability of Title X funds in nearby counties by calling those county health departments (
Marion
and
Hernando
) or by calling 1-813-972-1365 for updated information about Title X fund availability.
To learn more about vasectomy services through the Citrus County Health Department, please call ...
(352) 726-1731
In Citrus County, vasectomy services are performed at the office of a local contracted urologist. Information and vasectomy counseling are available at any of the three clinic sites in Citrus County:
| City | Address | Telephone |
| --- | --- | --- |
| Lecanto | 3700 W Sovereign Path | (352) 527-0068 |
| Inverness | 120 N Montgomery Ave | (352) 726-1731 |
The main Health Department offices are in
Lecanto
, 1.9 miles south of route 44 and just west of 491: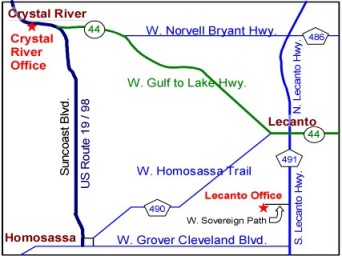 Heading south on 491, 1.9 miles from State Road 44, turn right onto West Sovereign Path.

About 1/2 mile down Sovereign Path, turn left into the Government Complex.

Turn right at the Health Department sign ...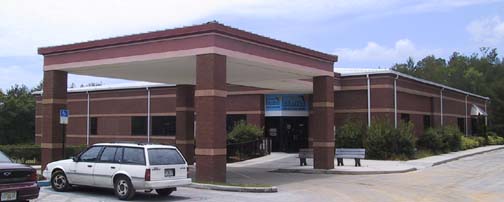 ... and you will come to the very new Health Department building.
In Inverness, the Health Department clinic is just north of 44, on Montgomery Avenue across from a Kash-N-Karry, tucked in a shady grove.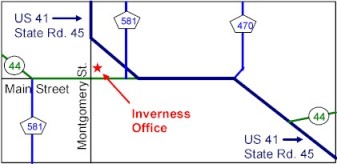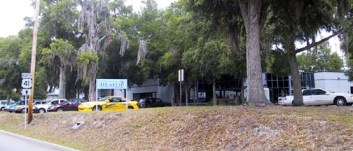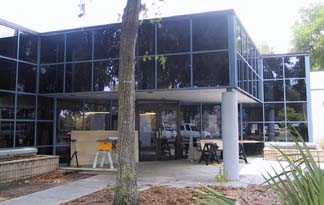 Some renovations were in progress when this photo of the entryway was taken.
Drs. Stein and Curington
are not providera for the Citrus County Health Department, but perform
vasectomies
on a regular basis at
Wisdo Family Medicine
(click for details) in
Ocala
. The fee in Ocala is
$590
.