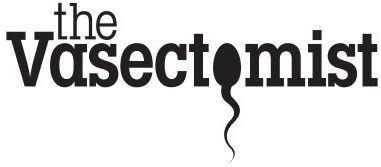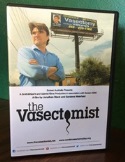 A documentary film

about

vasectomy

, the role of

men

in family planning, and the issue of

overpopulation

was in production for

three years

. The topics are addressed by the two characters central to the project:

Director Jonathan Stack

and

Doctor Doug Stein

. The page you are reading now is intended to be an overview or guide for those who have an interest in these topics and who would like to follow the events leading up to the premier of the film on

October 18, 2013

in Australia. The film was the centerpiece of World Vasectomy Day 2013. It is available for viewing HERE. The Vimeo password is VAS2013.

The Vasectomist

was an Official Selection of the 2019 American Conservation Film Festival.
Three hundred hours of filming

took place in

Florida

, the

Philippines

,

Haiti

, and

Kenya

. There was more interesting material than could be condensed into a 52-minute documentary. Much of this good footage is presented in

The Vasectomy Series

, a series of

"webisodes"

about the 2 men:

Jonathan

, a filmmaker on a personal quest for his own vasectomy, and

Doug

, a urologist so determined to spread the benefits of vasectomy that he stopped practicing general urology after 17 years to focus on providing vasectomy throughout Florida. During the

months of editing

the 300 hours of footage to produce a

52-minute broadcast-quality documentary

, first came a Trailer. Then, a pair of

"Season 1"

webisodes was released each week, one about

Jonathan's vasectomy decision

and one about

Doug in Florida

. This was followed by a

"Season 2"

series about efforts to promote

vasectomy overseas

.


The Vasectomy Files

:

Coincident with the production of these webisodes, Jonathan published a

weekly blog

in The Good Men Project. This series of insightful, often funny, and always delightful essays are testimony to

Jonathan's talent as a writer

as well as filmmaker.
Finally: Opening Night at the Adelaide Film Festival 2013

The Vasectomy Series

Season 1 Webisodes:
Introduction by Jonathan. To follow the series in

chronological order

, or to pick specific episodes, return to this page and choose from the links below.

Director Jonathan Stack

Doctor Doug Stein

Episode 1: Meet the Director
Episode 1: Meet the Doctor
Episode 2: A Visit to Dr. Fisch to get a Sperm Count
Episode 2: A Day of Vasectomies with Dr. Stein
Episode 3: Getting a Second Opinion or Two ...
Episode 3: The Doctor and His Billboards
Episode 4: Telling His Parents, Ex-wife, Girlfriend ...
Episode 4: The Traveling Vasectomist
Episode 5: Telling His Kids
Episode 5: Meeting Resistance
Episode 6: Jonathan Puts His Balls on the Line

The Vasectomy Series

Season 2 Webisodes
Episode 1: Procedures in Kenya
Episode 2: Campaigning in Kenya
Episode 3: Billboards in Kenya
Episode 4: Training Doctors in Kenya
Episode 5: The Need in the Philippines
Episode 6: Opposition in the Philippines
Episode 7: Procedures in the Philippines
Episode 8: Education in Haiti
Episode 9: Incentives in Haiti
Episode 10: Procedures in Haiti
The Vasectomy Files
1. The Process Begins
2. Exiting the Gene Pool
3. Is Your Astrologer Against You Getting Snipped?
4. Apples and Oranges
5. The Power of Love
6. Jump or Step Back
7. Police and COPS
8. Our Mission
9. Sparking a Global Conversation
10. No Scalpel, No Needle
11. Underdogs and Challenges
12. A Modern Day Don Quixote
13. Back to Basics
14. Pain and Pleasure