Vasectomy in Ocala, Florida:
Marion County Health Department

(Marion CHD)
Located on the east side of town, the
Marion County Health Department
has had a robust Title 10 vasectomy program, contracted with
Drs. Stein and Curington,
for many years. In fact, Marion budgeted enough for
16 vasectomies in the 2016-2017
fiscal year. And all funds were utilized. But for the
2017-2018 fiscal year,
they have budgeted
NO VASECTOMIES
as of Nov 1, 2018. Following a counseling visit to the Health Department and then an interval of at least 30 days,
vasectomy
procedures were performed by
Dr. Doug Stein or Dr. John Curington
at any of the locations in their
Schedule Page
. For now, Marion County residents may seek assistance with the
Alachua County Health Department
.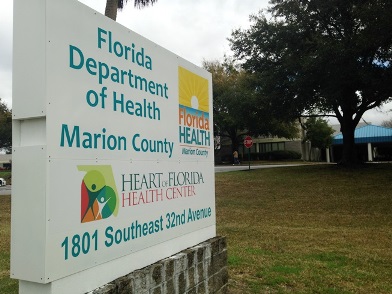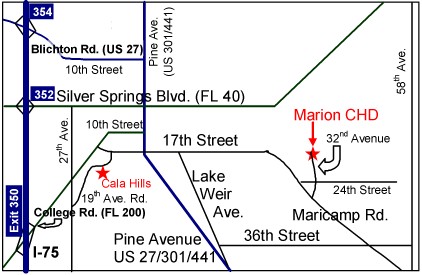 Directions: From the intersection of Pine Avenue and 17th Street, take 17th Street (which turns into Maricamp Road) 2.9 miles to 24th Street. Go left on 24th Street only 0.1 mile to 32nd Avenue and turn left again. The Health Department is up that road on the right side.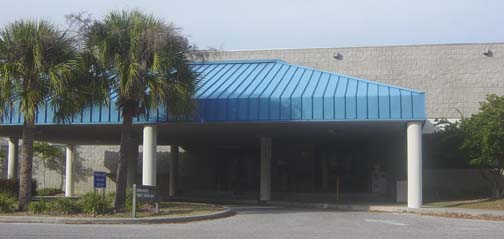 Main Entrance
To learn more, call (352) 629-0137 or (352) 620-6847 and ask for "family planning,"
(If the staff is not helpful, or if you leave a message and do not receive a return call within 24 hours, please call 813-536-1430 for assistance.)