Vasectomy in Ocala, Florida:
Wisdo Family Medicine
The
Wisdo Family Medicine clinic
in Ocala has been an active vasectomy site since January 2004. Dr. James Wisdo owns the practice and is kind enough to allow Drs.
Stein
and
Curington
to use the facility periodically to provide
vasectomy
services.
Saturday
vasectomy dates are listed in our
Outfield Schedule Page
. To schedule, call our office
813-536-1430
. Staff are available to take your call
between 9 and 4:00, M-F
. During other hours, or if you get a recording because someone else is on the line, you may leave a message and our staff will return your call. They can also answer any questions that you may still have about no-scalpel vasectomy after reading about the procedure in the
Vasectomy Page
of vasweb.com. The fee is
$590
, often covered by
insurance
and
Title 10
. A
deposit of $100
is required to be scheduled. The deposit is fully
refundable until 7 calendar days
prior to the appointed vasectomy date,
non-refundable thereafter
for either cancellation or postponement. The deposit can be paid online during pre-registration,
or
by providing a
VISA/MasterCard
number to our Tampa office (813-536-1430),
or
by mailing a
check or money order
payable to Douglas G. Stein, MD to his Lutz/Tampa office (Douglas G. Stein, MD, PA; 288 Crystal Grove Boulevard; Lutz, FL 33548). The
balance
of the fee (
$490
) is
due on the day of the vasectomy
, payable by cash or check
.
Credit and debit cards are not accepted at this site
, but you
may prepay with Visa or MasterCard
by calling your card number to the Tampa office (813-536-1430) during office hours: 9 AM - 4 PM Monday - Friday.
The address is:
2685 SW 32nd PLACE, Suite 500
(not to be confused with SW 32nd AVENUE)
Ocala, Florida 34474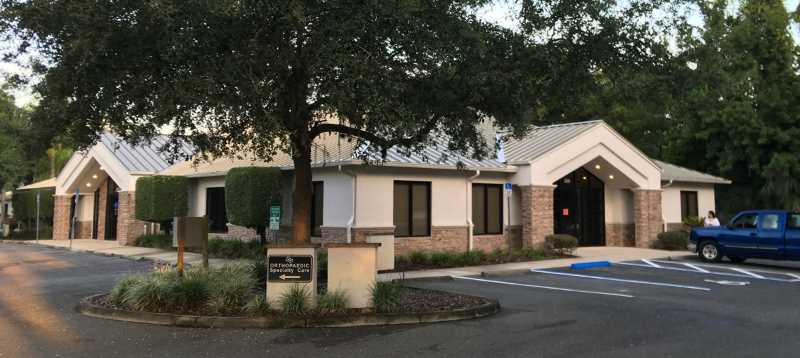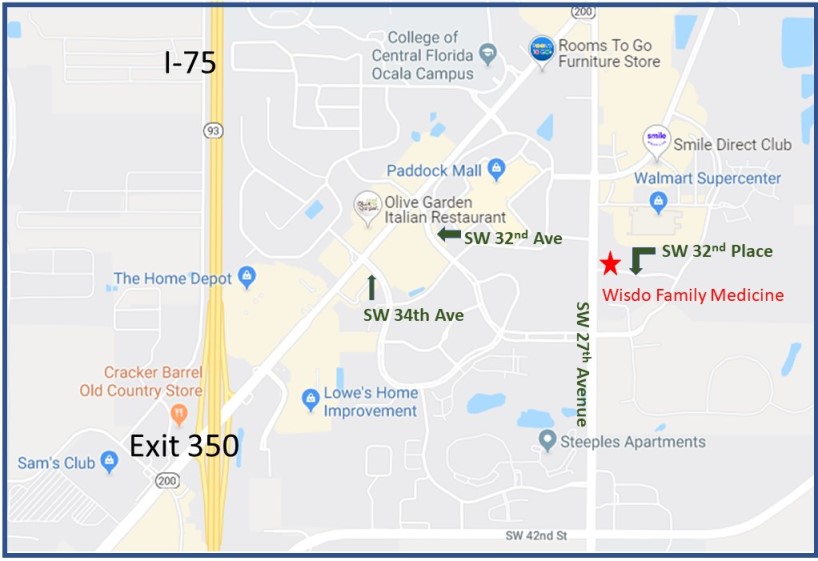 If you get lost and need help, please call Curington's cell phone at 813-484-2104. The Wisdo Family Medicine telephone line is signed out to their answering service on the weekend, so we do not even include their phone number in this web page.
Please
register online
before your visit. That way, we will already have your demographic and health history information and you won't have to fill out more forms when you arrive. The benefits are numerous and listed in our
On-line Registration Page
.
Financial Aid

Most
health insurance
plans cover vasectomy. If you have insurance and you would like to know if vasectomy is covered under your plan, please follow the instructions
here
.For questions about
Medicaid
, please click
here
.
If you have no health insurance and your income is low, you may qualify for financial aid under Title 10 through the health departments of the following nearby counties:
Marion
,.
Citrus
,
Levy
,
Alachua
,
Putman
, and other
surrounding counties
. Click for details.
More photos: