Vasectomy in Live Oak, Florida:
serving North Florida, the Florida Panhandle, Georgia, and Alabama
(Jacksonville, Lake City, Gainesville, Tallahassee, Panama City, Ft. Walton, Pensacola, Valdosta, Albany, Thomasville, Bainbridge and Dothan)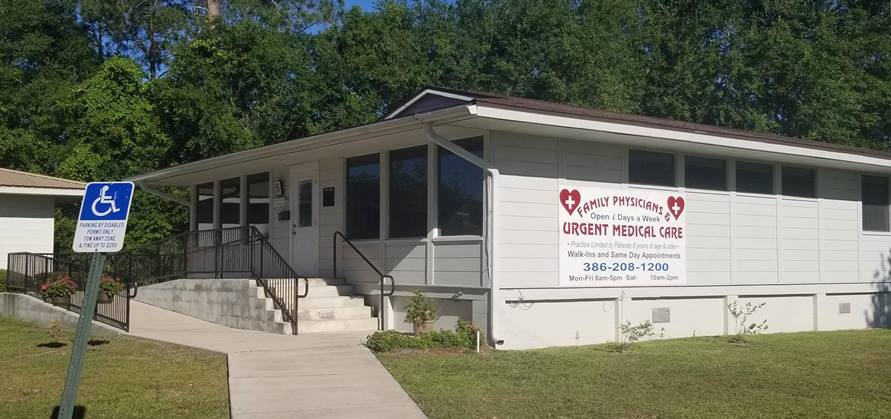 Drs. Stein and Curington have suspended services in Live Oak. Until further notice, patients are referred to our location in Ocala.
Brij Rana, MD, owner of
Doctors' Office and Walk-In Care
(formerly Family Physicians & Urgent Medical Care) in Live Oak, was kind enough to allow Drs. Stein and Curington to use his office periodically to make low-cost
vasectomy
services available to men in North Florida and South Georgia. Live Oak is
less than one hour from Valdosta
and less than
1.5 hours from Tallahassee, Jacksonville, and Gainesville
. The fee is
$590
(often covered by health insurance), cash, check, Visa or MasterCard. A
deposit of $100
is required to be scheduled (see below).
Friday
vasectomy dates are listed in our
Outfield Schedule Page
. The
counseling
process can be done
online
by (1) reviewing
our

vasectomy page
, (2) viewing the
online counseling video
, and (3) reading the
vasectomy info sheet
, which you will be asked to sign before your procedure. So
only one visit is required
, but you will have the office and cell phone numbers of Drs. Stein and Curington so that you can always reach them if you have questions after your procedure. You will also be given a
mailer
, so that you can send a semen sample to our
Tampa office
12 weeks after your vasectomy
to be sure that your semen is sperm-free. We also strongly encourage you to
pre-register
on our
On-line Vasectomy Registration
page, indicating your desired location and date per our
schedule
.
Doctor's Office & Urgent Medical Care is located at 609 5th Street SW (zip code 32025) at the corner of 5th Street SW and Scriven Avenue. Fifth Street SW runs parallel to Howard Street (US-90) and is behind the Auto Zone on Howard Street ...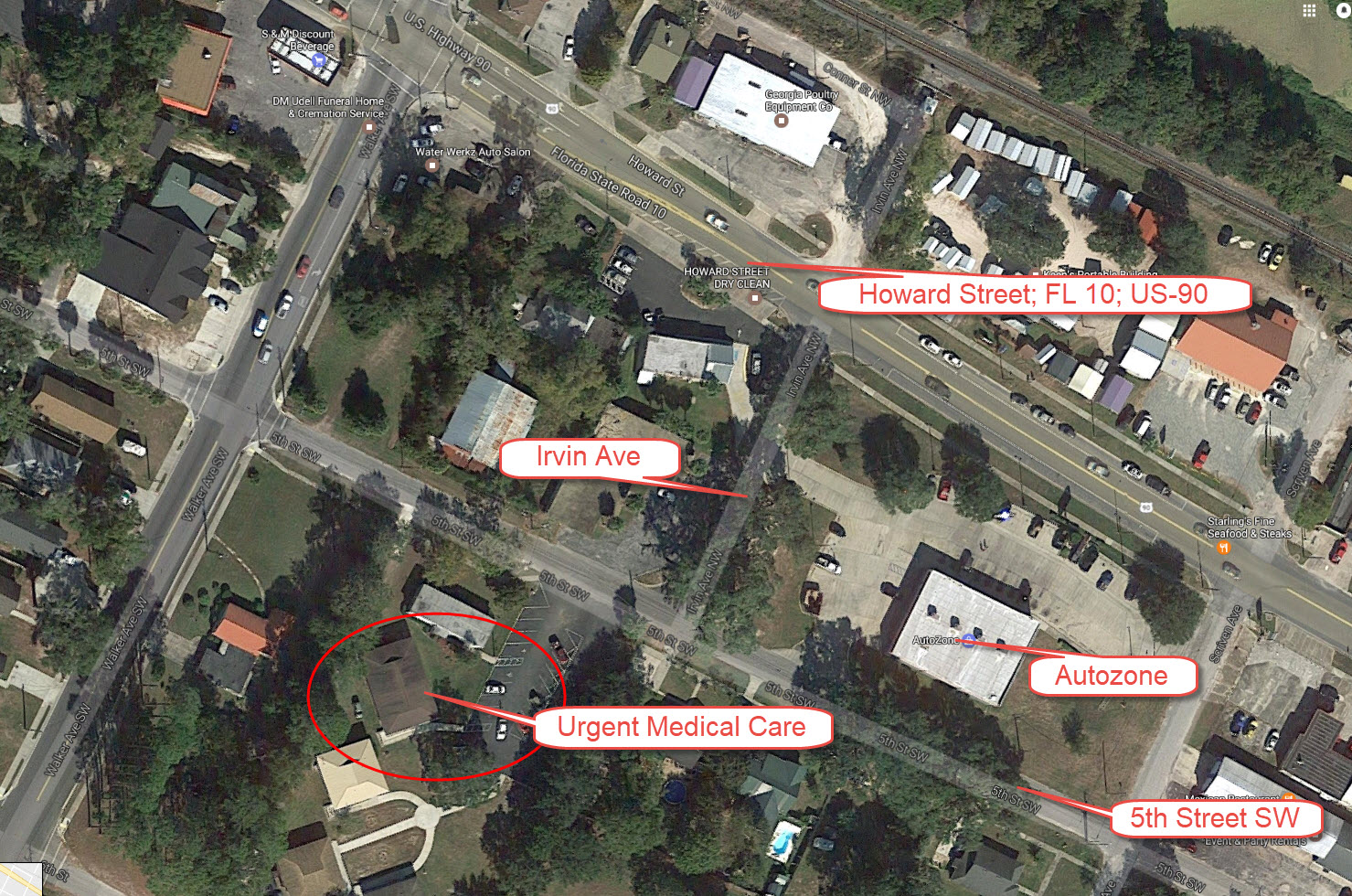 From the west, use I-10 Exit 275. From the east, use Exit 283.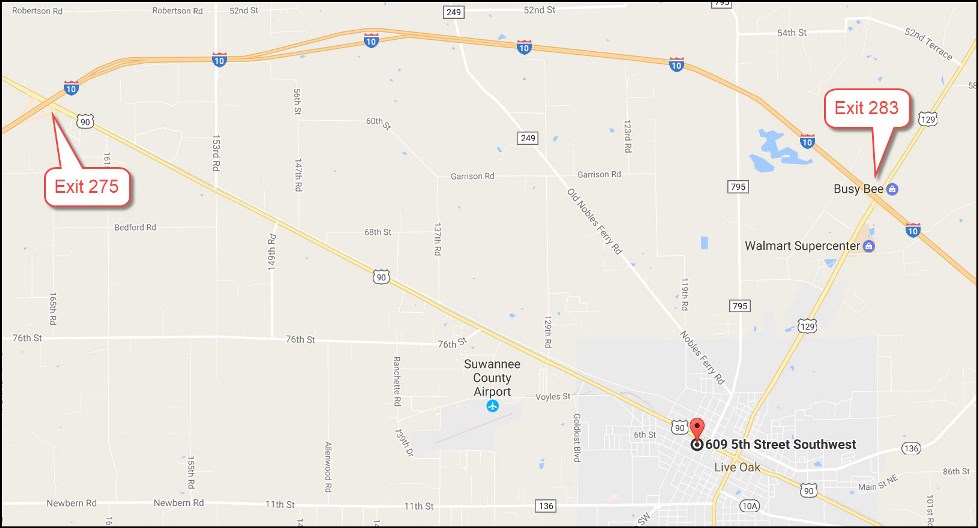 If you get lost
and need help, please call our office at
813-536-1430
.
Again, a deposit of $100 is required to be scheduled. The deposit is fully refundable until 7 calendar days prior to the appointed vasectomy date, non-refundable thereafter for either cancellation or postponement. The deposit is paid during online registration by providing a VISA/MasterCard number. When your registration is seen in our holding area, our staff will call you to arrange a specific time on the date chosen,
The balance of the fee ($490, or your insurance company's contracted rate) is due on the day of the vasectomy (unless you have already met your insurance deductible), payable by cash, or check to Dr. Douglas Stein. Credit cards are not accepted at this location, but you may pay the balance with Visa/MasterCard by calling our Tampa office (813-536-1430) 1-2 days prior to the procedure.
If your vasectomy is covered by an insurance company with which Drs. Stein and Curington are contracted providers, your total fee will likely be less than the cash price of $590. Please see examples HERE. Your deposit will be returned to you when we are paid by your insurance company. Itemized and properly coded receipts are provided, and these may be submitted to insurance companies with which we are not contracted providers in an attempt to get reimbursement or credit toward your deductible. To learn whether your insurance company will cover a vasectomy at this site, please call your carrier and ask the 5 questions listed HERE.
When you arrive at the Lake City location, you will be presented with a printed copy of your pre-registration and asked to confirm that your data is correct.
Financial Aid
Again,
m
ost
private insurance
plans cover vasectomy. If you have insurance, call your carrier and ask the questions listed
here
. Our office will confirm that we can accept payment from your carrier.
We no longer accept
Medicaid
because of the difficulties with Medicaid described
HERE
.
If you have no health insurance (Medicaid or private) and your income is low, you may qualify for financial aid under a federal program called
Title 10
, administered by many of Florida's county health departments. The health departments of
Jefferson
,
Madison
,
Suwannee
and
Columbia
Counties all have excellent Title 10 vasectomy programs. Financial screening is done by appointment. Please call the Health Department at the number on its page.